Education is a birthright for every human being. It is one of some other factors that make us worthy of the name "HUMAN."
If you know the proper way, you can easily turn a plain piece of paper into a superb piece of art, Origami. Education performs precisely in the same way.
Without it, we are like that plain piece of paper that is turned into a shape, a human with education. If it comes to ensuring proper education, what will come to our mind is educational institutions.
Now, an institution is not a must to be educated. But when it comes to having a formal education, you will need the best school in Bangladesh, which will be suitable and best for you.
If you are a guardian or someone who is looking for the best school in Bangladesh for your child or someone close to you, here we are with the list of top 10 schools in Bangladesh from Dhaka and Chittagong. Before we move on to the list, we are just shortlisting, not trying to rank these respected schools. Every single one is best; we are just maintaining a random serial.
Top Schools in Dhaka
Viqarunnisa Noon School and College:
Viqarunnisa Noon School and College have a total of four campuses in Dhaka. The main campus is Baily Road, Dhaka. The other three branches are in Dhanmondi, Azimpur, and Bashundhara. Currently, it is the top school in Bangladesh for its educational system. The school is named after Begum Viqarunnisa noon, wife of Firoz Khan Noon. She built the school in 1952 when there were not many girl special schools in Dhaka. It is an all-girls school and has over 25000 students and 650 teachers on its four campuses. The motto of this school is "Light through Learning". The educational system that it follows is a proper resemblance to this motto.
Phone: 02-58310500
Website: www.vnsc.edu.bd
Email: vnsc_bd@yahoo.com, vnsc.edu@gmail.com
Location: 1/A, Baily Road, Dhaka – 1000
Rajuk Uttara Model College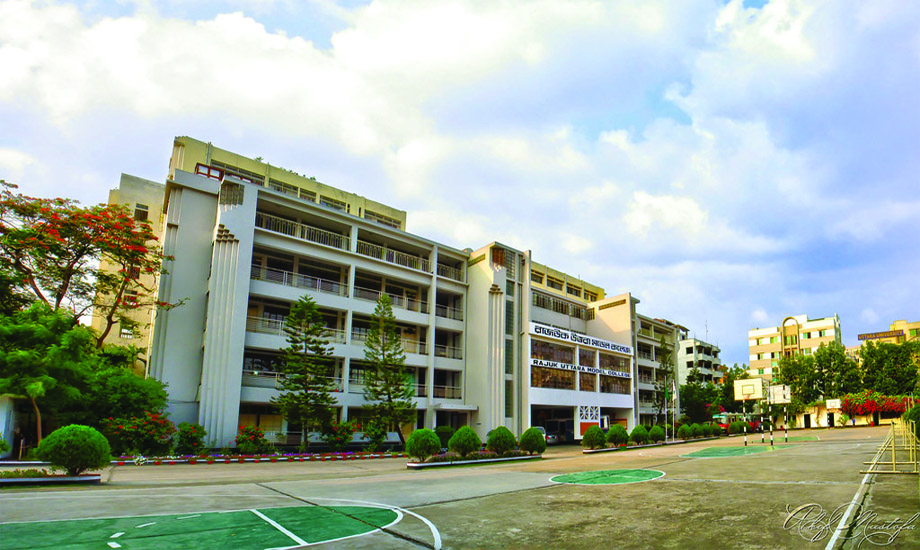 In short, it is RUMC. Rajuk Uttara Model College is located at Sector 6, Uttara Model Town, Dhaka 1230. The school offers both Bangla and English medium education. This school was founded in 1994. It provides co-education; both boys and girls can get admitted to this school. Around 6000 students, 200 teachers, and 100 staff are there in the school. The school serves under the motto "Education for Humanization." It is such an institution on which you can rely for your child's' high-quality education. This school provides a wide scope of co-curricular activities and a well-managed academic schedule, which is a proper reflection of its motto.
Phone: 02-58952780, 8912780, 8924301
Website: www.rajukcollege.net
Email: rumc1994@yahoo.com
Location: Sector: 6, Uttara Model Town, Dhaka – 1230
Holy Cross Girls' High School
Holy Cross Girls' High School is a missionary school run by Roman Catholic Church. The sisters of the Holy Cross church founded this school as a kindergarten in 1951. Though the Roman Catholic Church governs it, there is no religious restriction for the students and would-be students. Students of all religions are welcomed here. There are more than 1800 students and 57 teachers in this school. Because of its extraordinary performance, it was awarded the "Best National School" award twice in 1997 and 2003. They are committed to continuing this legacy with a well-formed curriculum combined with academic and extracurricular activities. Besides that, if you are a student to keep a record of daily school work and results in your hand or a parent to keep track of kids' achievements, Pathasala Soft should be your choice, as it is the best school management system in Bangladesh.
Phone: 01511932681, 9119393
Website: www.hccbd.com
Email: srt@bdcom.com
Location: Farmgate, Tejgaon, Dhaka 1000
Dhaka Residential Model College
Dhaka Residential Model College, aka DRMC, aka Residential Model College, is one of the oldest schools that are quite famous for their reputation. This is one of the largest public and residential schools in Bangladesh, built on 52 acres of land. It is in Mohammadpur, Dhaka. In 1960, under the Pakistan Government, this school was created as a resemblance of the Eton College of United Kingdom. This boys' school has around 6000 students, 1000 residential among them and 182 full-time teachers. It has a strong and wide co-curricular background. It is continuing its legacy and reputation under the motto "Strive for Excellence."
Phone: 02-9135530, 028118834, 01558010874.
Website: www.drmc.edu.bd
Email: drmc-bd@yahoo.com
Location: Mirpur Road, Dhaka – 1207
St.Joseph Higher Secondary
St. Joseph Higher Secondary School is situated at 97 Asad Avenue, Mohammedpur Dhaka 1207. The school is one of the best English medium school in Dhaka, Bangladesh. It has the top consistency in education. But to be clear, this one is a Catholic school. The motto of St.Joseph is "Advancing in wisdom and virtue". One thing to note is that the school is only for boys and there is only one shift in this school. The school has more than 2500 students. St.Joseph higher secondary school was founded on 19th March in the year 1954. The results of this school reveal the effective education of the St.Joseph school.
Phone:02-9112917, +8802-9112917
Website: www.sjs.edu.bd
Email: sjhss.bd@gmail.com Location: 97 Asad Avenue, Mohammedpur Dhaka 1207
Top Schools in Chittagong
Chittagong Collegiate School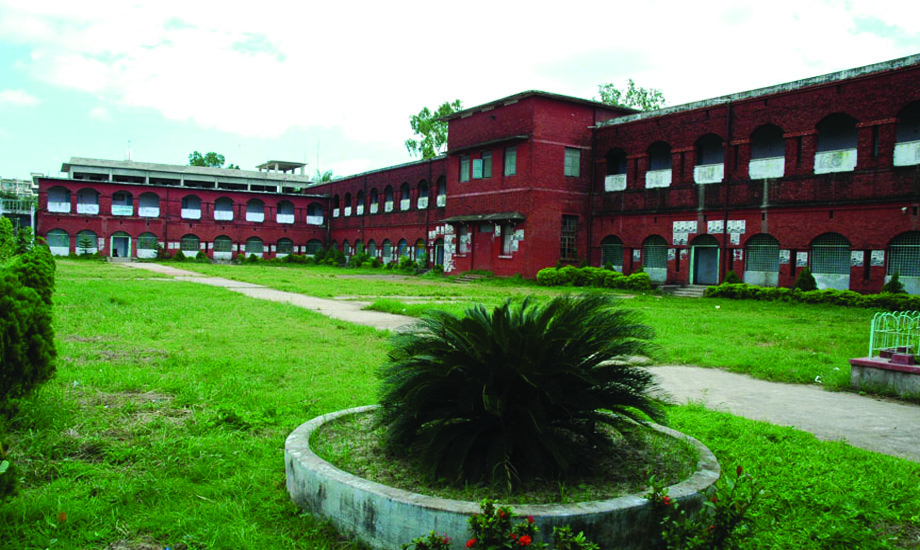 Chittagong Collegiate School is one of the government schools of Chittagong. This school was established in 1836. It is situated in a place called "Ice Factory Road." The number of students that are present is 2,022 in the school. In addition, this school is among the oldest schools in Chittagong. The school's motto is "Truth Shall Prevail." From 2008, it had its college section active. That is why the full name of the institution is "Chittagon Collegiate School & College". A fun fact, Dr. Jamal Nazrul Islam and Dr. Muhammad Yunus are alumni of this school. There are more people that come from this reputed school.
Phone: 031-2863055, 031-628070
Website: www.ctgcs.edu.bd
Email: hmccs36@yahoo.com
Location: Ice Factory Road, Doublemooring, Chittagong
Government Muslim High School Chittagong
Government Muslim High School Chittagong is very popular in Chittagong. The school was established in 1909. It is situated near Kotwali police station in Chittagong. Haji Muhammad Mohsin was their financial benefactor. In addition, the school has over 2500 students. The school started its journey with only Muslim students to promote Muslim education. Of course, this is a Bengali medium school, which is renowned as the best Bangla medium school. But Govt. Muslim High School is only for boys. The was a madrasah at first and was called Chittagong government Madrasah. But now it is one of the best schools with a high reputation for their cultural activities and curricular excellence.
Phone: 03125-50429, +88-031-637979
Website: www.gmhsctg.tsmts.com
Email: support@tsmts.com
Location: Laldigir Par, Beside of Court, Chittagong
Dr.Khastagir Government Girls' High School
Dr.Khastagir Government Girls' High School is among the oldest schools for girls in Chittagong City. No doubt, this school is one of the best schools in Chittagong. It was established in 1907 and is situated on Jamal Khan road. "Knowledge Integrity and Service" with this motto, the school has been going forward. Annadacharan Khastagir was among the leaders of this school in the 19th century. With 2000 students, this school stands tall. This is a Bangla medium school for girls. It was ranked first in the SSC exam in 2011, 2012, and 2013.
Phone: 01817703345, 031-615087
Website: www.drkhastagirschool.edu.bd
Email: khastagir.school@yahoo.com
Location: Jamal Khan, Chiattogram – 4000
Nasirabad Government High School
Nasirabad Government High School is another boys school that is one of the best on the Chittagong board. With 300 students, this is continuing its service. The school classrooms have its connection with the British council. The school runs double shifts. Nasirabad Government Higher School campus stands on 20 acres of land. The school also has a library, a prayer room, auditorium, laboratories for specific subjects. The school has a large field in front of the school office. There are much notable hockey, football, cricket players who have started on this very field. Tamim Iqbal was one of the cricket players just to mention one.
Phone: 031-654131
Website: www.nghs.tsmts.com
Email: nasirabadghs@yahoo.com
Location: CDA Avenue, Chattogram 4000
Conclusion
Being a Bangladeshi, studying at the best school in Bangladesh is what every student and parent wants for their kids. A school is a place for a student to grow up and lead their future to brightness. That's where students learn manners and every nitty-gritty of their future life as well. Happy studying!